Super Deluxe Harnesses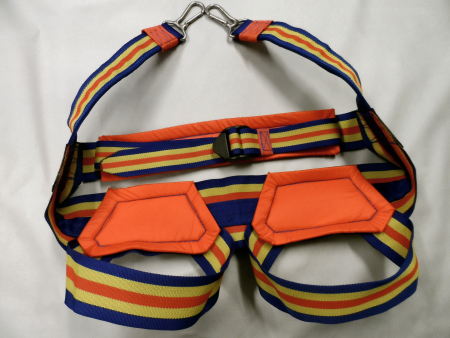 Sportlite's Super Deluxe Harnesses are manufactured in top quality,
high tenacity polypropylene webbing and 316 marine quality stainless steel,
thus ensuring that they can cope with the high demands placed on them
by commercial parasailing operators.

Sportlite has incorporated many new features into our harnesses to ensure that they are the safest to use worldwide.
Bar System

Bar Systems were orignally designed by Brian Tripp of Sportlite,
all others are copies of that original design.

The Sportlite Duolite and Triplelite utilise the latest technology
to enable you to easily fly multiple people side by side in comfort

All Sportlite Bar Systems are made of 316 marine grade stainless steel
to ensure the best possible longevity of your Bar System

Our unique Teflon Slider System allows the operator
to balance the weight of the flyers,
centrally beneath the parasail, quickly and easily.

Sportlite Bars are virtually maintenance free.
A fresh water wash and regular inspection is all that is required.
Webbing refitting service is avalible or you can contact us about a servicing kit to do it yourself
Other Equipment

If your looking for any other watersports equipment contact us
We will endeavour to supply you with the equipment you need.